#LondonFalling by Chanel Cleeton Teaser!
I seriously cannot wait to read this one! #LondonFalling by @ChanelCleeton #booknerd #NAContemporary
******I just want to preface with: If you haven't read Book One: I See London, please be warned there might be some spoilers in book two's description!*****

Hey all!

If you've read yesterday's post then you got the low down on book one: I See London. I can't wait to get my hands on London Fallingso I can continue reading about Maggie's adventures in London and learn what's going on in her…
I See London by Chanel Cleeton Book Review & Teaser!
Debut Author Challenge: Book 1. I See London by #ChanelCleeton! A great NA read…http://popcrunchboom.wordpress.com/2014/06/12/i-see-london-b…-review-teaser/
Hey All,

So I'm still dipping my toes into the New Adult genre. I haven't really known where to begin, so I've been reading books that I find randomly (usually through my emails or on my Twitter feed). This particular read; however, was planned. I See London by Chanel Cleeton is a debut novel of Cleeton's for 2014 and the first one I've read for the 2014 Debut Author Challenge
hosted by The…
Some of the most beautiful people I have met have been the most flawed. Do not think that just because you have scars and stories to tell you are ugly or unwanted. You are simply human, and that is the beautiful thing about life.
(Words I wish I could tell myself.)

(Source: cudah)
The only thing we can be sure of is that happiness is not a permanent state of mind. This gives us opportunity to strive for it again and again.
Jan Hellriegel  (via lovequotesrus)
White Hot Kiss by Jennifer L. Armentrout Book Review
A great start to a new YA series… #booknerd #yalover #checkthisseriesout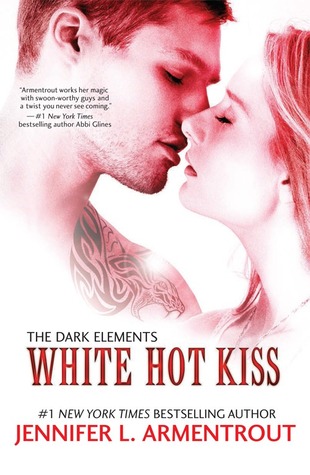 Hey Everyone!

June is here! Wow! This year is definitely flying by. I'm looking forward to all the new reads the rest of the year has to offer, especially book two in this series! But before I even get there lets talk White Hot Kiss by Jennifer L. Armentrout.

I was lucky enough to get an advanced readers copy of this novel from NetGalley. However I'm just getting the chance to review it now. I…